The Synergy Audit Project started in September 2019 and is a 3-years multidisciplinary and interdisciplinary transnational environmental innovation project. It is run by us in One Planet together with a great team of project partners whom we are delighted to collaborate with and learn from (please take a look at our great partner organisations!) from South to North of Europe.

State of the Art
The first phase out of six phases in the project started with the project start in September 2019 with the State of the Art Phase.

In this phase we read in on environmental management and environmental audits along with EU and Global directives, climate change, contemporary historical perspectives on the environmental question and law, pedagogic in teachings about the environment and more …
From there we compiled the readings into text among the project members and thereby integrated the knowledge into the coming Synergy Audit Methodology and Train the Trainer Teaching.
A summary of the State of the Art text will be viewable from here in the coming time.
We also had a chance to meet each other and introduce our organisations and the coming project time
on the first Transnational meeting in the project.
The first transnational meeting took place in Stockholm, Sweden in October 2019.


We introduced ourselves for each other and discussed the coming project time.

We took a walk in the forest nearby as well.
The First Transnational Meeting in Stockholm, Autumn 2019

We also made a Synergy Audit logo!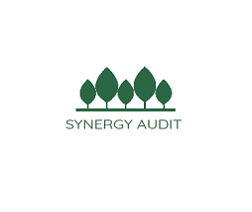 Part of the State-of-the-art study
After having read studies on environment management system and environmental audit the project partners were asked to compile it to a collection of knowledge to learn from of which perspectives to integrate in the coming Synergy Audit methodology. Here follows a short part of the study compiled into a short text which could give an idea about the study and possibly some ideas on aspects that could be of help to consider in environmental quality management work. We hope that the text can help to open some ideas and if you would like to get in touch with the project we are so happy to share ideas with you regarding environment quality management work (see email below).
Collection of Best Practices
The second phase, Collection of Best Practices, of the project started with a digital two days meeting among the partners due to the Covid19 pandemic that by this time had hit on global level. In this phase we are collecting the best practices from pivate-, public- and NGO organisations in Europe by reaching out and talking to organisations about their experiences of environmental- and energy audits. We are at the moment busy collecting practices!
Stakeholders of Synergy Audit
The Synergy Audit Project will elaborate on a open access and free of charge methodology for private-, public- and NGO organisations to use. Along the project time several communicative tools for usage will spring from the project. The tools will all be in English and some booklet tools will also be able to get in Finnish, Greek, Italian and Swedish.
In June 2021 we will also open for a invitation of stakeholders for a at location meeting in Cyprus, Finland, Greece, Italy and Sweden where you will be able to hear more about the project and how your organisation can gain from it in your environment quality management work.
If you would like to be a stakeholder of Synergy Audit and get updated information on the project please contact us by the Contact-box on this web page or by writing an email to: forplanettellus@gmail.com
We look forward hearing from you!